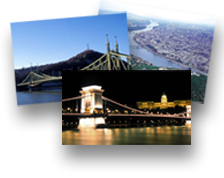 About Us
Run & View is a novel concept of seeing the sights which combines tourism and sport as well as pleasure and leasure. Budapest is one of the most beautiful capitals in Central and Eastern Europe with its incredibly rich art life, peaceful parks, great architecture, and breathtaking location. These make the city a perfect place for exploratory expeditions as part of a personalised fitness program smartly combined with a sightseeing tour.

Our vision is to provide you with value whilst your stay in Budapest. Our mission is to keep you fit and show you things in Budapest that you would never see if you were to choose a conventional sightseeing tour.

Our experienced trainers speak different languages and guide you through the city on a jogging track of your choice.

To ensure that you receive the highest possible service, bookings should be made at least 24 hours before the actual sightseeing tour. You are met and dropped off at your hotel or at a place of your choice.

Our guides will personalise your programme to match your interests and level of fitness.You can choose from a wide selection of jogging tracks each providing a unique experience. Satisfaction guaranteed. Groups (up to 6 people) are also welcome.

To minimize health risks, heart rate monitors are available on request.
The team

István


Former Cyclist & Orienteer

Meet our team!
Contact us

E-Mail:
info@run-and-view.com

Phone:
+380 503 577 682